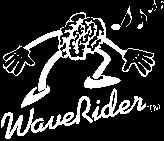 WaveRider Biofeedback System
EEG, EMG, GSR, HR
The waverider series is a great way to get into eeg biofeedback, neurofeedback and brain training, particularly for laymen and consumers. The CEO hits a price point, at $599.95 that is untouched by any other EEG.
-Use the Waverider to Achieve Optimal Functioning
-to explore states of consciousness,
-for brain biofeedback to learn to enhance attention, relaxation,
concentration, flexibility, focusing, creativity, alertness--
-to develop relaxation skills
-to make mind music
WaveRider is a remarkable tool which can give you greater power over your life
--optimizing your health and the way you function.
It gives you more information about your mind and body for exploration, feedback and learning. It is a complete, state-of-the-art-system for detecting, processing,
displaying and playing the body's biological signals. It measures and displays any combination of these biosignals: brainwaves, skin conductance (GSR), muscle tension,
and heartbeat.
WaveRider uses electrodes to read the body's biological signals, including real-time spectral analysis of brainwaves, skin conductance (GSR), and heart rate. It digitizes the analog information and sends it to any PC where the WaveWare 2.3 software processes and displays it in Windows. In addition to displaying the electrical activity of the brain as bar graphs, spectrographs, etc.,
WaveRider Software can trigger musical displays via a sound card or a MIDI card connected
to an external synthesizer. The software has a high degree of flexibility and user-friendliness.
-Easy operation running under WIN 95, 98, 2000, AND XP
-Saves data and sounds
-Reads: brain, heart, muscle, and skin conductance .
-lots of config files for popular training approaches
-Performs real time frequency analysis (FFT or Digital SP) on live data.
-Displays data as fast or slow bars, strip chart, or spectrograph
-Transforms data into average frequency, power in passband, ratio of power in pass bands, etc. (highly configurable!)
-controls sound cards or MIDI-compatible boards to provide over 100 different sounds. It contains a very broad range of musical instrument and scale choices to use for feedback.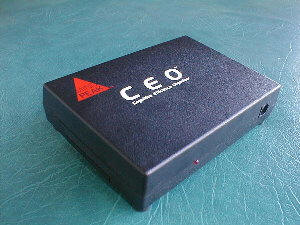 CEO $600 The CEO is a one channel personal brain-trainer. Pre-configured programs give visual and auditory responses to specific mental states. more details
WaveRider2-cx jr: $949
2 low noise channels that read heart, brain or muscle, 1 channel of GSR(skin resistance) WaveWare software (Windows) comfortable head band, two arm bands, GSR finger clips and leads, and instruction manual Wave Rider Overview

WaveRider PRO
Price: $1699. Comes with: interface unit, 4 low noise channels Pro model, to read heart rate, EEG, and muscle tension, etc., 1 channel of GSR in each model, WaveWare software for Windows, comfortable head band, two arm bands, GSR finger clips, 2 leads, electrode gel, and an instruction manual. Wave Rider Overview

DDE Development Kit: $3200
WaveRider Pro hardware
WaveWare software with DDE Link
DDE client program with documented source code
Documentation
Extra headband, arm bands and leads
Dynamic Data Exchange (DDE) is an interprogram communications protocol for Windows. The kit is intended for organizations that would like to develop their own applications using the WaveRider.
MACINTOSH
a number of Waverider users have been successful in using waverider on Macs in the PC mode.
Add BioExplorer Software for $425
Add TLC add-on to Bioexplorer for $150
Add Flextrode EEG paste-free helmet for $199
hardware
Two or Four low noise channels read any combination of data from the brain, heart or muscles
Additional channel reads skin conductance (GSR)
Comfortable head band, two arm bands and GSR finger clips: leads, electrode gel
Requires a single nine volt battery for power (opto-isolated for safety)
Connects externally to the serial port of IBM compatible computers.
Exceptional noise reduction provides reliable, clean data.
| | |
| --- | --- |
| CEO | A personal brain-trainer with preconfigured programs. |
| WaveRider | A flexible physiological monitor for collecting, storing, processing and feeding back signals from the brain, heart, muscles, and skin. |
| WaveRider Enterprise | Allows professionals to analyze signals with the WaveRider, then implement the appropriate protocols on a CEO for simple interaction. |
| WaveRider DDE SDK | A development platform that allows product developers to link live biological data into their Windows applications . |
Prices
(for shipping to AK, HI and countries outside the US, an additional shipping fee will be added)