Karl Pribram Interview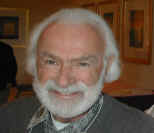 Distinguished Research Professor, Dept. of Psychology, Cognitive Neuroscience Program, Georgetown, University

link to Dr. Pribram's wikipedia page

There's a real revolution going on in science.
Copernicus, Newton, Darwin, Freud-- their ideas took us away from the center of the universe.

The Information revolution is now putting us back at the center.

-Holographic brain

-Triune Brain-- why he disagrees with the model.

The amygdala, awe and articles that go viral

He's been told he's senile at 40, crazy-- and answers how to respond to and deal with people who challenge you when you break new ground and new ideas

There is skepticism about EEG among neuroscientists.

His take On Z-scores and Thatcher.

If you enjoy this free Podcast, consider purchasing the following plenary or workshop recordings.
1) What Makes Humans Humane
2) Brain and Mathematics which takes David Bohm's Ideas on the Quantum Potential and Active Information a Step Forward
3) The Brain and the Narrative "I"
4) Begone the Dragons of Eden; What's Right and Wrong with the Triune Brain Concepts
5) Brain and Conscious Experience: Where are We?
6) Forebrain Psychophysiology

Size: 28,045,440 -- 1 hrs, 17 min, 52 sec
You will need the Flash plug-in to use the Listen button.