| | |
| --- | --- |
| Futurehealth Plenary Talk by Tom Collura Neurophysics is a label applied to an interdisciplinary pursuit of an integrated understanding of the brain and mind. It incorporates a great deal of ?old? science, but it is a new science for the future. This talk will describe the emerging concepts and paradigms, and provide a perspective for viewing the developments which may be expected during the next century. Key aspects include information theory (?high-information? physics), self-organizing systems, multidimensional field potentials, and the breakdown of classical causality. | |
Neurophysics considers consciousness and mental realm as a branch of physics, one that can be quantified and applied. It endeavors to apply knowledge from a full range of disciplines, from theoretical physics and chemistry, through behavior and conditioning, cultural anthropology, philosophy, and language. Through a comprensive approach to these areas, it is possible to create a consistent understanding that includes elements of science from virtually all areas, and interrelationships between them.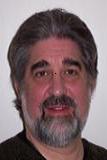 Author: Thomas Collura
Tom Collura has over 30 years experience as a biomedical engineer and neurophysiologist. He has conducted clinical research and development in evoked potentials, microelectronics, human factors, EEG mapping for epilepsy, and neurofeedback. He received undergraduate degrees in Philosophy and Biology (1973) from Brown University, and received the Ph.D. (1978) in Biomedical Engineering from Case Western Reserve University. His graduate work focused on real-time visual and auditory evoked potentials and selective attention in a vigilance task. He spent 8 years with AT&T Bell Laboratories as a technical staff member and supervisor in integrated circuits, computers, and man/machine interfaces. He served from 1988 to 1996 on the Staff of the Department of Neurology, Cleveland Clinic Foundation, where he conducted research and development in EEG mapping for epilepsy surgery, long-term EEG monitoring, and DC brain potentials. As a consultant, he has designed software and hardware for computerized tomography, automated radiometry, and automated imaging. He has conducted research in psi phenomena, and in 1984 discovered synchronous gamma EEG waves in a gifted clairvoyant. Since 1995, he has been founder and president of BrainMaster Technologies, Inc. He has published over 100 peer-reviewed journal articles, book chapters, abstracts, and papers, and has taught at the university and medical school level. He has 4 patents and 3 patents pending, all in the areas of neurofeedback, electrode technology, and evoked potentials. He is a licensed Professional Engineer, is a past board member of the International Society for Neuronal Regulation, and is president of the Neurofeedback Division of the Association for Applied Psychophysiology and Biofeedback, and was a 2006 recipient of the Hans Berger award of the AAPB.
1) Advanced BrainMaster EEG Neurofeedback Practicum

MP3 (20 mins) $7.00
Currently Unavailable for Download