Related Topic(s): Living; Optimal Functioning; Optimal Functioning Peak Performance; Optimal Performance
CENTER FOR OPTIMAL LIVING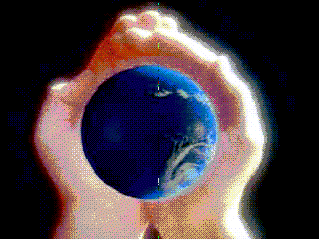 Comprehensive, Compassionate, Individual, Couple, and Group Psychotherapy,

Biofeedback & Neurofeedback, Stress & Pain Management Training

Lifestyle Coaching and Holistic Services devoted to

Your Optimal Personal and Professional Functioning and Mind-Body Wellness.
211 No. Sycamore Street

Newtown, PA 18940

*215-504-1700*
http://www.futurehealth.org/CFOL.htm
Individual Psychotherapy

Learn practical skills to address anxiety and stress, depression, relationship issues, unresolved trauma, acute and/or chronic medical conditions, work and personal transitions, grief, and personal growth and transformation. Psychotherapy can assist you to gain a more precise awareness about yourself, move beyond habitual thinking and behaviors, and find greater fulfillment in your life.

Couples Psychotherapy

Zero in on central themes and issues that you and your partner are dealing with. Learn to communicate together more appropriately, express feelings in a safe manner where you can be heard, create effective solutions, and find the sacred in your relationship.

Optimal Functioning Coaching

Develop, refine, sophisticate, enhance your life purpose and meaning.

Cultivate your own innate talents in leadership, emotional intelligence, connecting with people, feeling and expressing emotions, identifying and asserting your needs, goals and priorities. Learn to organize and prioritize your time, attention and energy.

Make effective decisions and take action to create the life and work you dream of, safely, while developing new awareness of your inner strengths and resources, such as creativity, vision, dreams, courage, patience, capacity to love and be loved, and inner peace.

Biofeedback & Neurofeedback
Bio and neurofeedback (BF for short) are scientifically proven training approaches which teach you to develop greater self awareness, self control and empowerment.
Applications of Biofeedback and Neurofeedback
We take an Optimal Functioning approach to biofeedback-- teaching to optimize your physiological, mental/physical functioning with the belief that this moves you toward health. By learning these new skills, people find they stop having (or have reduced frequency and intensity) pain , stress symptoms like headache, anxiety, fears, habits, trouble paying attention, anger, phobias, stress disorders, insomnia, ability to express and feel emotions and medical problems which are aggravated by stress.
They begin to feel a greater sense of peace, energy enthusiasm and wholeness, often feeling emotions more deeply. Some categories helped by bio or neuro feedback include:
*Headache-- Tension, Migraine, Mixed, etc.

* Stress / Panic Disorders, Phobia

* Anxiety

* Chronic Pain, Fibromyalgia

* Creativity, Personal Growth

* Consciousness Exploration

* High Blood Pressure

* irritable bowel, colitis

* incontinence

* immune system functioning: HIV, cancer,

* arthritis pain and related mobility

* diabetic neuropathy, wound healing & claudication

* Traumatic Brain Injury TBI or MTBI

* Post Traumatic Stress Disorder (PTSD)

* premenstrual Syndrome (PMS)

* Sleep Disorders

* Stroke

* Alcoholism/Addiction

* Bruxism (teeth grinding)

* Depression, Poor Self Esteem,

* Smiling, laughter & deeper Emotional expression
Neurobehavioral Continuum:
* "Attention Deficit Disorder" (ADD/ADHD)

* ODD Oppositional Defiance Disorder

* OCD Obsessive Compulsive Disorder

* Tourrette's Syndrome

* Autistic disorders

* Conduct and Rage Disorders

* Chronic Fatigue Syndrome

*Learning Disabilities

*Epilepsy
Group Work:
New Groups Forming in the Fall 1998-

1. Opening into Loving Relationships

2. "6 Keys to Stress Free Living

3. Positive Experience & Optimal Functioning Training- because I'm "successful" and not as happy as I could be.
Please feel free to call for more info about our programs
215-504-1700
*******************************
The Center For Optimal Living

211 No. Sycamore Street

Newtown, PA 18940

215-504-1700

----------------------

Rhonda Greenberg Psy.D.

Clinical Director, Center for Optimal Living

Licensed Psychologist

PA License # PS-008601

Dr. Greenberg is the clinical director of The Center for Optimal Living in Newtown, PA and the director of the Center for Psychotherapy and Complementary Health in Morristown, NJ (973-267-7767). Currently, she is a Clinical Assistant Professor of Medicine at the University of Medicine and Dentistry in New Jersey, Director of the Mind Body Health Program and the psychology program in the Preventive Cardiology Program, and developer of stress reduction programs at the Women's Wellness Center. She is published in research journals and her work in the field of mind body health has been featured in various news media.

She is co-founder and co-owner of Fearless, Inc., a company that produces audio tape training programs, including The Fearless Dentistry Program. Before becoming a psychologist, Dr. Greenberg ran two successful commercial ventures. Currently,she lectures and teaches widely.

She is deeply devoted to helping individuals and groups of people discover the deeper truths about their own lives, and educating and supporting individuals to embrace healthy lifestyles, relationships and work choices, and go for their dreams.

Biofeedback & Neurofeedback Program Director

Optimal Functioning Coach

Rob Kall is a world renowned Biofeedback expert with 25+ years experience, co-creator of two biofeedback texts,two biofeedback software programs, and founder/ organizer of the world's largest neurofeedback meeting. He has trained over 1000 professionals in his approach to optimal functioning. He and his work have been featured on CNN, Good Morning America, ABC Morning News, Evening Magazine, AM Philadelphia, Phila.Inquirer, NY Times, Success, OMNI, Prevention, Discover and many more media.

He is national Public information chair and a member of the Board of Directors of the Association for Applied Psychophysiology & Biofeedback, & President of Futurehealth Inc, (founded 1978). He has lectured at numerous universities & national professional medical and educational meetings, and has taught at Temple University.

Rob believes it is just as easy and more salutary to seek the goal of health and optimal functioning rather than settling for symptom elimination (such as getting rid of stress, headache or anxiety). Rob's coaching and biofeedback training goal is to help you creatively envision ways you want to grow, stretch, challenge yourself and achieve new success levels and then build skills and abilities to make those goals and dreams realities.

another number to reach Rob at is 215-504-1700