Futurehealth StoryCon 20 minute presentation by Pamela Jaye Smith. Talk Warrior, Monk, Scientist, Magician, and Lover?? What Path are you on? How about your story characters? Your clients? Your colleagues? Discover the three levels and three aspects of each Path. Explore the Ageless Wisdom of the ArchePaths for story character creation, personal growth, counseling, group dynamics, leadership, and team building.

personal myth
intitiation
character
This talk will explain the background of the ArchePaths in the Ageless Wisdom. Each of the five Paths will be described via a character profile to include its Goals, Methods, Strengths, Weaknesses, and examples from myth, history, and current events. The use of the ArchePaths for personal growth will be illustrated by delineation of the three stages of manifestation from apprentice to journeyman to master. As well, the three different methods of the mystic/emotional, the occult/mental and the synthesized approaches will be compared with each other. Suggestions for balance and integration will be offered.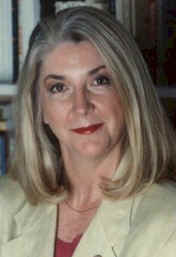 Author: Pamela Jaye Smith
PAMELA JAYE SMITH is a mythologist, writer, consultant, speaker and award-winning producer-director with twenty-five years in media. She is the author of "INNER DRIVES: How to Write and Create Characters Through the Eight Classic Centers of Motivation" [the chakras]. Her company MYTHWORKS™ offers 'Applied Mythology for more Powerful Reality'. Clients and credits include Microsoft, Paramount Pictures, Disney, Universal, RAI-TV Rome, Marseille France, GM, Boeing, Pepperdine, Screenwriting EXPO, film festivals, and the US Army (during the Clinton administration).
MP3 (20 mins) $7.00
Currently Unavailable for Download

MP3 (20 mins) $7.00
Currently Unavailable for Download