| | |
| --- | --- |
| Futurehealth WinterBrain Meeting Workshop by Pamela Jaye Smith THE POWER OF THE DARK SIDE Myths of Tragedy and Catharsis Does Modern Media Fulfill the Same Service? If not, why? How can we remedy that? | |
This interactive workshop will explore how myth and story have always been reflective of the foibles and tragedies of human existence. We'll look at a number of consistent psychological problems, individual and societal, that appear throughout most times and cultures and note the stories that explain their origin and/or reveal how people have dealt with them.

Techniques such as soul retrieval, chop-up-and-re-join cauldron ceremonies, initiation rites, and death rituals will be examined, along with the stories that accompany them.

We'll discuss selected films, TV shows, and games that feature aspects of the Dark Side and the Shadow and how to deal with them in order to compare their efficacy with the mythic tools of the past.

In open discussion, therapists and healers who use story or media in their work will be asked to contribute examples and insights.

Based on what we know worked in the past, we'll brainstorm ideas for new media content and delivery systems to promote individual and societal well-being.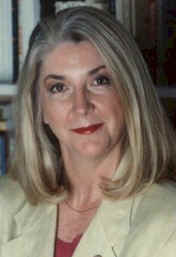 Author: Pamela Jaye Smith
PAMELA JAYE SMITH is a mythologist, writer, consultant, speaker and award-winning producer-director with twenty-five years in media. She is the author of "INNER DRIVES: How to Write and Create Characters Through the Eight Classic Centers of Motivation" [the chakras]. Her company MYTHWORKS™ offers 'Applied Mythology for more Powerful Reality'. Clients and credits include Microsoft, Paramount Pictures, Disney, Universal, RAI-TV Rome, Marseille France, GM, Boeing, Pepperdine, Screenwriting EXPO, film festivals, and the US Army (during the Clinton administration).
1) ArchePaths: Self-Initiation Through Story

MP3 $25.00
Currently Unavailable for Download