Asperger's, ADHD, or Seizure Disorder? Differential Diagnosis and Intervention (SKU: AF-W4-005)


Futurehealth WinterBrain Workshop by Michael & Lynda Thompson
Adhd, Aspergers, Autism, Autistic Spectrum Disorder, Neurofeedback, Seizure Disorder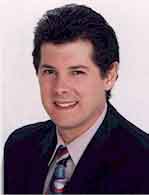 Aspergers: Less severe but more difficult than Autism? (SKU: AH-P-391)


Futurehealth WinterBrain Plenary presentation by Michael Linden This talk will describe the EEG & symptomatic difference between Aspergers and Autism. I will discuss how students with Aspergers are more difficult to work with in Neurofeedback then students with Autism based on behavioral, family and QEEG characteristics
Aspergers, Neurofeedback

Awakening Bodhicitta: A Fundamental Framework For Understanding the Transformative Potential of Neurofeedback (SKU: AG-P-040)


Futurehealth WinterBrain 20 minute presentation by Valdeane Brown. Buddhist psychology provides an effective way to truly understand what actually happens during neurofeedback training.
Boddhicitta, Meditation, Meditation, Meditation Through Neurofeedback, Mindfulness Meditation, Neurofeedback, Neuromeditation, Non-linear Dynamics

Beat Burnout and Create Legendary Client Breakthroughs! (SKU: AH-P-392)


Futurehealth WinterBrain Plenary presentation by Chris Snook Do you want more clients? Do you want more money from less clients (i.e. leverage)? Do you want better retention or client results? Translating your substantial personal knowledge of mind-theory into value to the masses is often a disheartening task. Chris J. Snook will show you fast, efficient ways to alter your consultations and sessions to create immediate take-home value for your clients, that translates into better client results/change, increased retention, increased revenue, and client empowerment to keep YOU from Burning out!
Burnout, Business, Coaching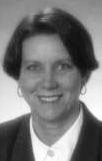 Best Practices For Inspiring Hearts and Minds: A Military Officer's Quest To Wage Peace (SKU: AG-P-149)


FuturehealthWinterBrain Plenary presentation by Colleen Turner When the U.S. march to war with Iraq began, a career reserve military officer volunteered to go back onto active duty hoping to find a way to demonstrate powerful alternatives. While the initial combat phase would most likely result in a swift victory, she was convinced a lack of cultural awareness and sensitivity would evoke an endless stream of suicide bombings and the costs in lives, dollars, and international reputation could jeopardize national interests. Her Pentagon-sponsored research project revealed a myriad of untapped, creative, and ethical approaches for realizing international influence and respect. The author shares her findings, highlights of her journey, and describes how and why anyone might want to champion the lessons learned for the benefit of all inhabitants of spaceship earth.
Allies, Best Practices, Hearts And Minds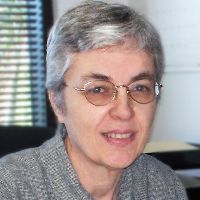 Beyond Good And Bad Brainwaves: A New Understanding Of Rewards And Inhibits (SKU: AG-P-043)


Futurehealth WinterBrain Plenary presentation by Sue Othmer A simple model of rewarding good (beta/SMR) brainwaves and inhibiting bad (theta) brainwaves no longer predicts or explains the clinical results we find with new neurofeedback training approaches.
Bipolar, Mechanisms, Synchrony

Biofeedback's Next Challenge: TheBasic Science of Consciousness (SKU: AG-P-077)


Futurehealth WinterBrain Plenary presentation Panel The successes of biofeedack as a clinical tool have obscured its great promise in developing a basic science of the manner in which our feelings, hopes, images and thoughts--the stuff of our consciousness, are related to our brains and bodies. Biofeedback will play a key role in establishing trained introspection as an essential scientific procedure in human biology.
Consciousness, Discrimination Training, Introspective Acuity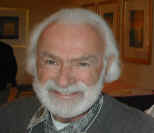 Brain and Mathematics which takes David Bohm's Ideas on the Quantum Potential and Active Information a Step Forward (SKU: AE-W4-023)


Futurehealth WinterBrain Workshop by Karl Pribram
Mathematics, Neurofeedback